Organization
Russell E. Palmer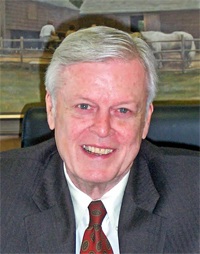 Russell E. Palmer is the majority shareholder and Chairman and Chief Executive Officer of The Palmer Group, a corporate investment firm located in Philadelphia, Pennsylvania. Before founding his own firm he served as Dean of the Wharton School for seven years and prior to that he served for ten years as Managing Partner and CEO of Touche Ross & Co. (now Deloitte & Touche), an accounting and consulting firm. He became CEO of Touche Ross at age 37, the youngest person ever to attain that position in a "Big Eight" firm.
After 27 years in the accounting and consulting profession, Mr. Palmer became Dean of the Wharton School. As the tenth Dean, and the first to come from the private sector, he shared his management experience with MBA students in a leadership course that he developed. He was instrumental in attracting over 100 new faculty members to the School, building a new executive education program and complex and raising over $120 million for the School. In his current career he has acquired over thirty companies with the majority being in the educational field. All of these acquisitions have been successful investments.
When Mr. Palmer joined Wharton they were ranked in the top ten of business schools. Shortly after seven years when he decided to leave to form his own private equity firm Business Week ranked them #1.
After Mr. Palmer left Penn to start his own private equity firm he was asked by the Chairman of the Board of the University to return on a part-time basis to be Chairman of the Board of Trustees of the Healthcare System. The system had a series of accumulated losses totaling several hundred million dollars over a three-year period. The system due to the efforts of many was brought to a profit position in two years.
Active in the outside business community, Mr. Palmer has served on twelve New York Stock Exchange boards including Honeywell International, Inc., Verizon Communications, Inc., The May Department Stores Company, and The Goodyear Tire & Rubber Company. He is a Trustee Emeritus of the University of Pennsylvania, a former Trustee of the National Constitution Center, and served on the board of Main Line Health, the Johns Hopkins University Carey Business School Board of Overseers, and the Smithsonian National Board. He currently serves on the board of The Mann Center for the Performing Arts.
The Russell E. Palmer Charitable Trust has provided leadership, support services, education-focused programs, scholarships and financial support to Charter Schools, Philadelphia public high schools and an array of local and other non-profit organizations.
Mr. Palmer graduated with a Bachelor of Arts degree, cum laude, from Michigan State University and has received several honorary degrees. He has written and lectured extensively. His articles and essays have appeared in Business Week, the New York Times, the Journal of Accountancy, and other publications. He is the author of Ultimate Leadership which was released in 2008.
Gerard M. Francois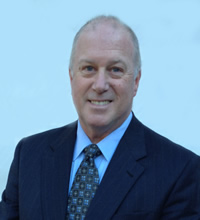 Gerard M. Francois is a Principal of The Palmer Group. He is involved in business acquisitions as well as assisting operating mangers of the company's investment portfolio. Prior to joining The Palmer Group in 1993, he was Vice President of Finance with the school portfolio of AEA Investors Inc.
Mr. Francois with was Macmillan Inc. from 1984 to 1991 where he worked in the internal audit department for two years planning and performing operational/financial audits of corporate subsidiaries and performed multiple due diligence reviews on behalf of Macmillan's Corporate Development Group. In 1986 he became Controller of The Katherine Gibbs Schools where he was responsible for preparing all financial operating reports to corporate management. The Macmillan school group was sold in 1989. Mr. Francois stayed with Macmillan and was promoted to Director of Finance and Administration of Delran Information Services Center, Macmillan's data processing division.
From 1980 to 1984, Mr. Francois was a member of the audit staff with Coopers & Lybrand.
Gerard Francois graduated with a Master's Degree in Business Administration from Seton Hall University. Additionally, he is a graduate of The University of Scranton with a Bachelor of Science Degree in Management.